Save the Date Postcard, 2014
I created cartoon avatars of the bride and groom. 
The style was meant to mirror their fun and quirky theme wedding.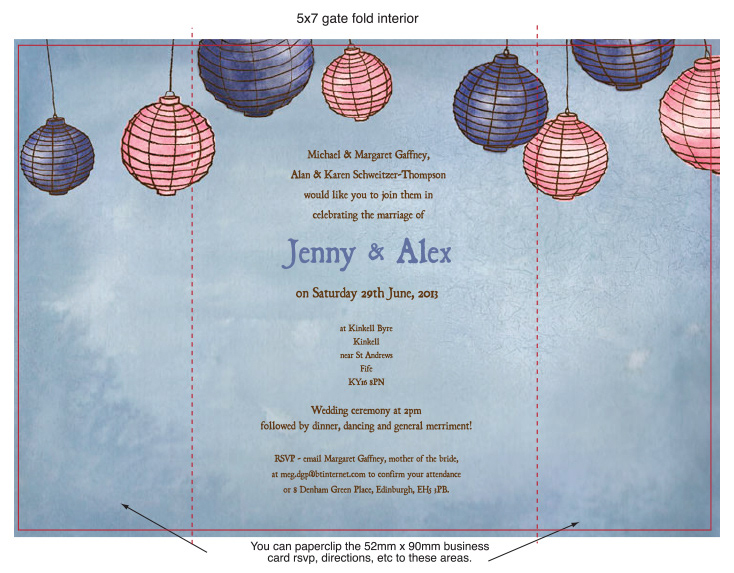 This is a mock-up for a wedding invitation in Scotland. They wanted it to have a handmade and relaxed feel and have the invitation be a tri-fold design so that their guests could place it on the mantle of their fireplace. Their wedding was to be held in a country barn with round lanterns as their theme.