"Lickity Split" Fruity Doll
I made a series of Fruity Dolls for the Fruity Show that I curated. The original dolls were made out of plastic. These are an example of one of the ceramic iterations. This doll evolved to have interchangeable heads after a late night accident of opening up a plaster mold. I decided to make the neck into a pink tongue-like appendage. This is why I named it "Lickity Split."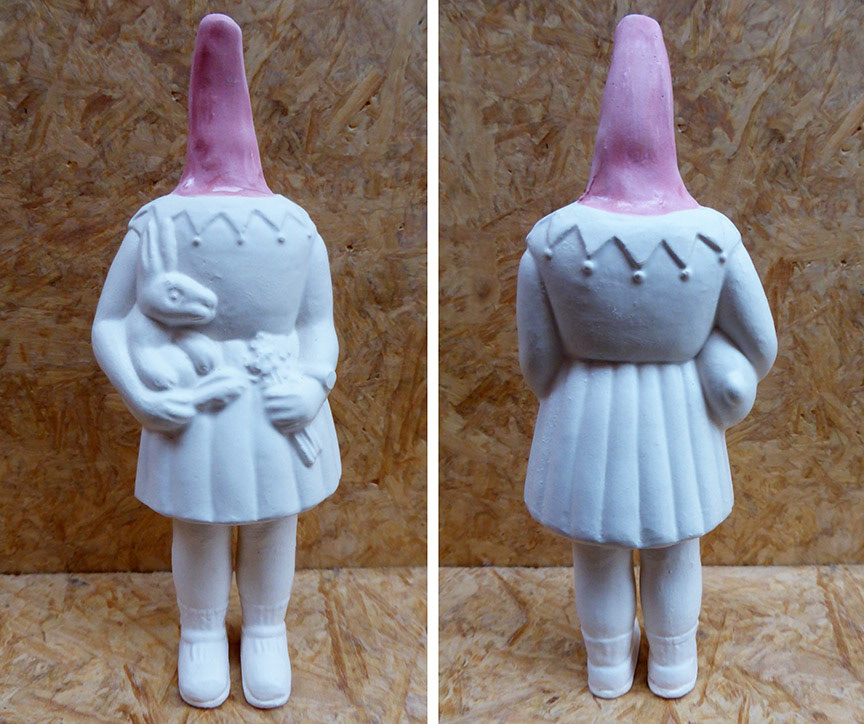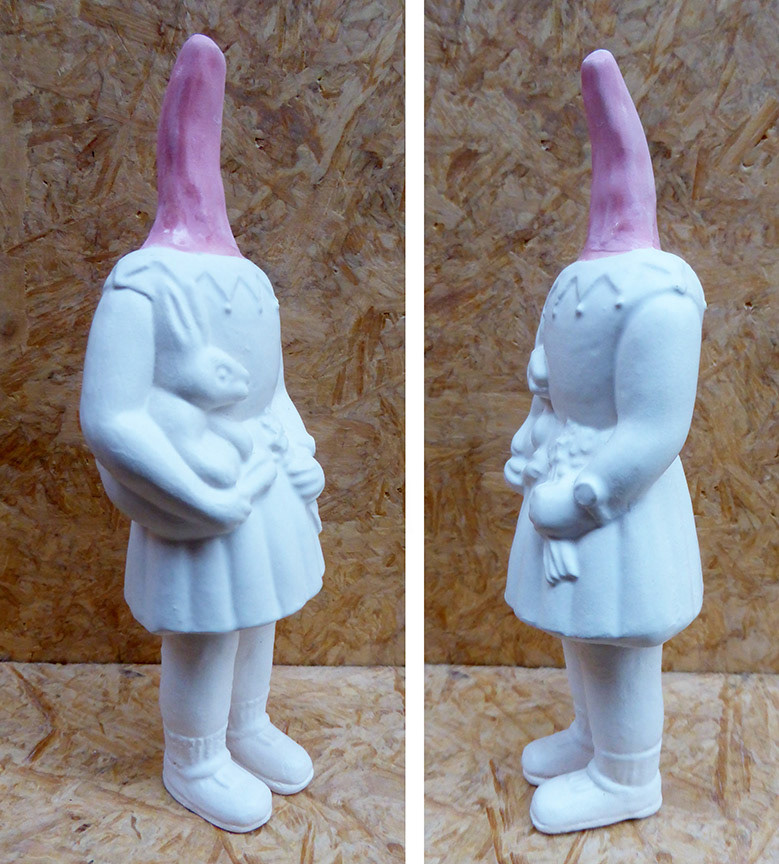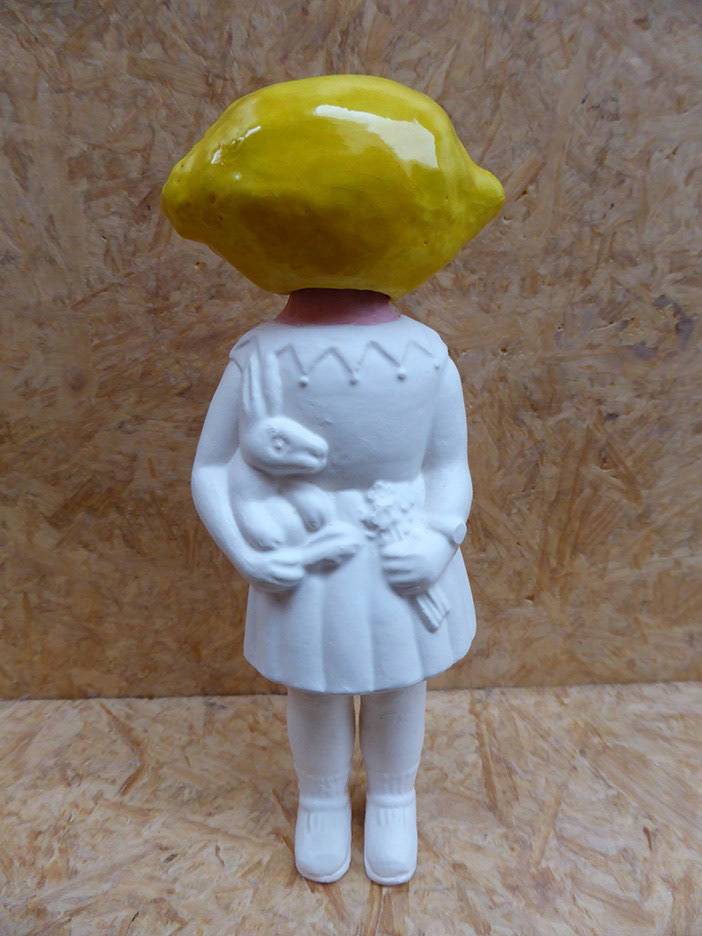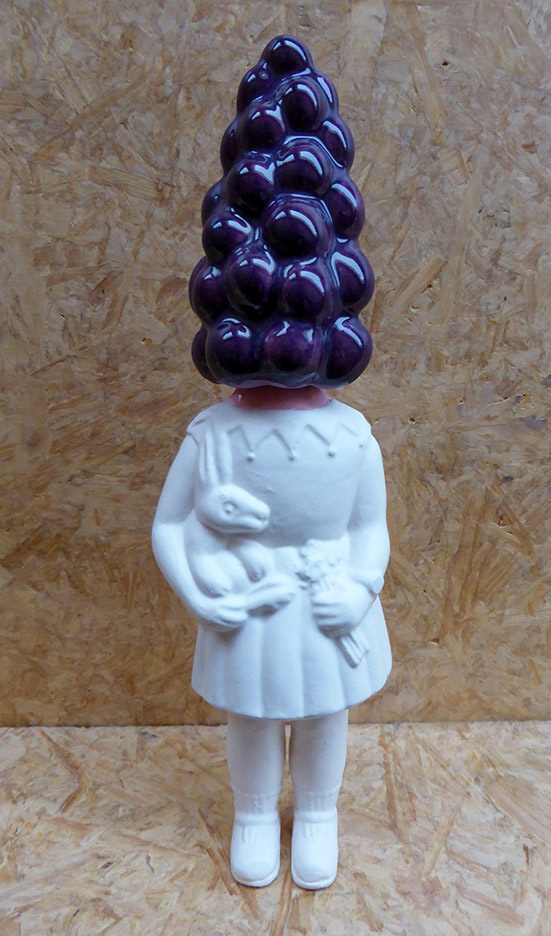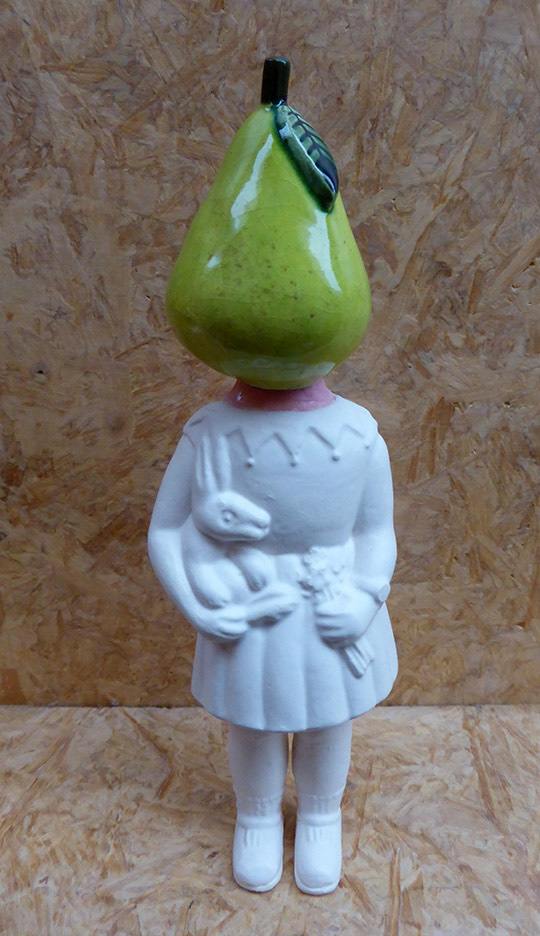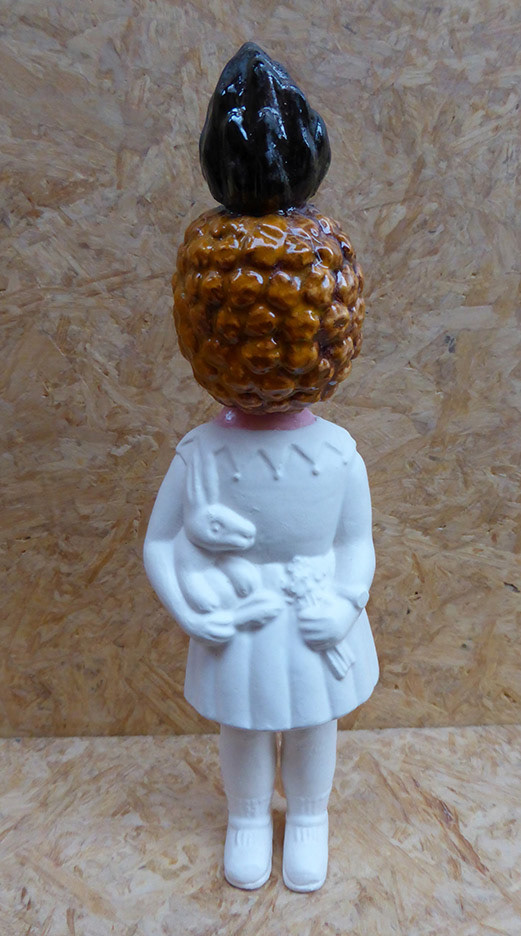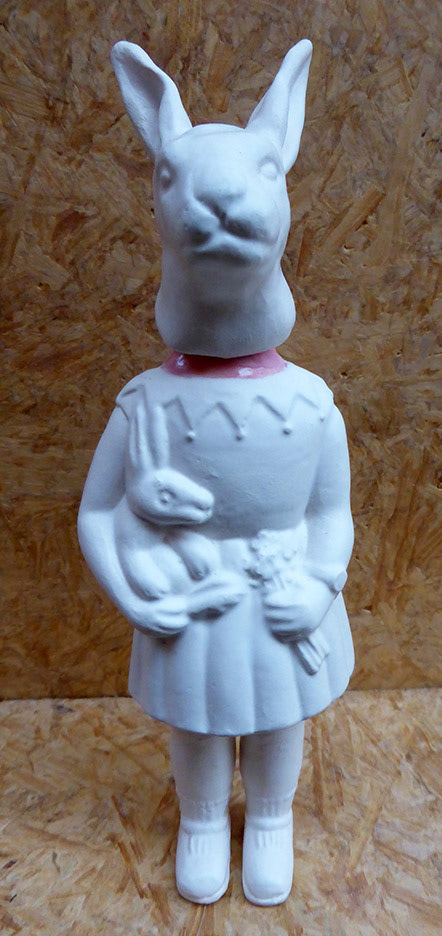 Susan Stack (b.1975)
Lickity Split
2012
slip cast earthenware, glaze
approximate dimensions: 3" x 8" x 1.5"
collection of the artist