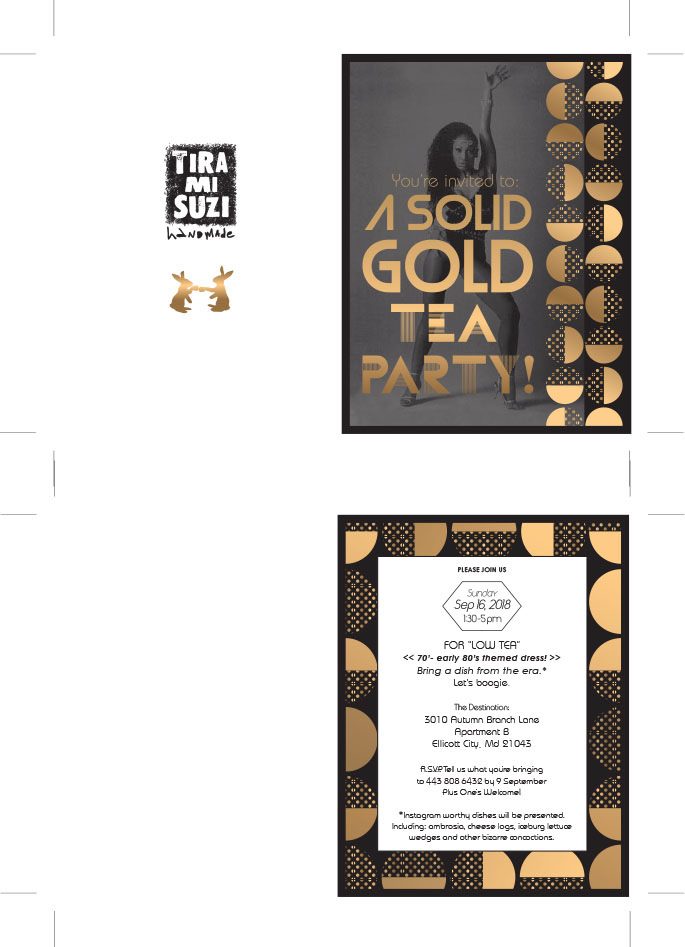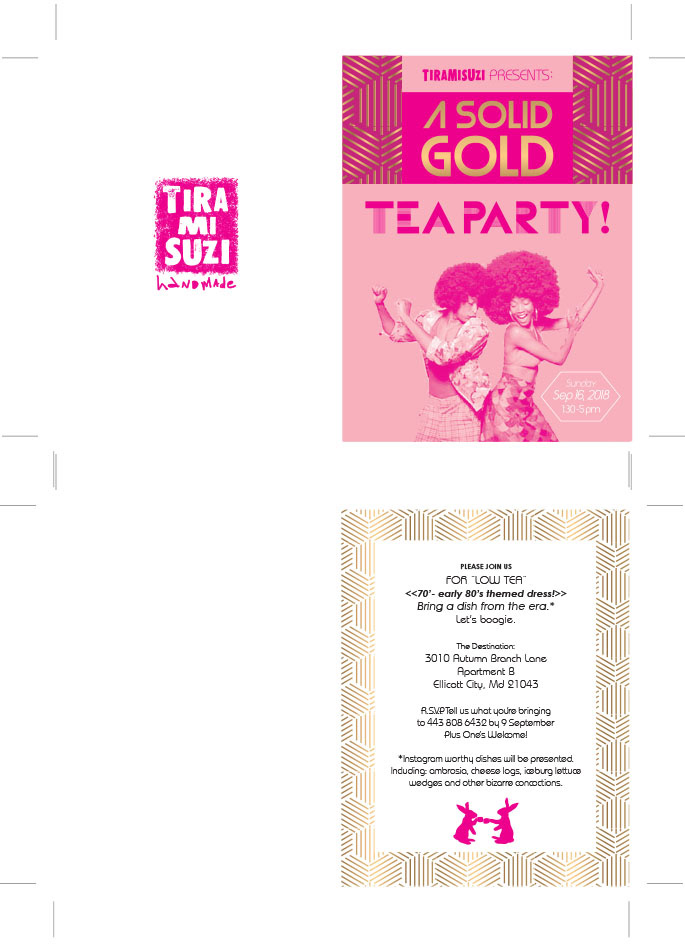 Using the "Solid Gold" theme as inspiration, I created these two design concepts for custom party invitations. I wanted to invoke the feeling of the 1970's with the use of the graphic patterns and vintage photographs.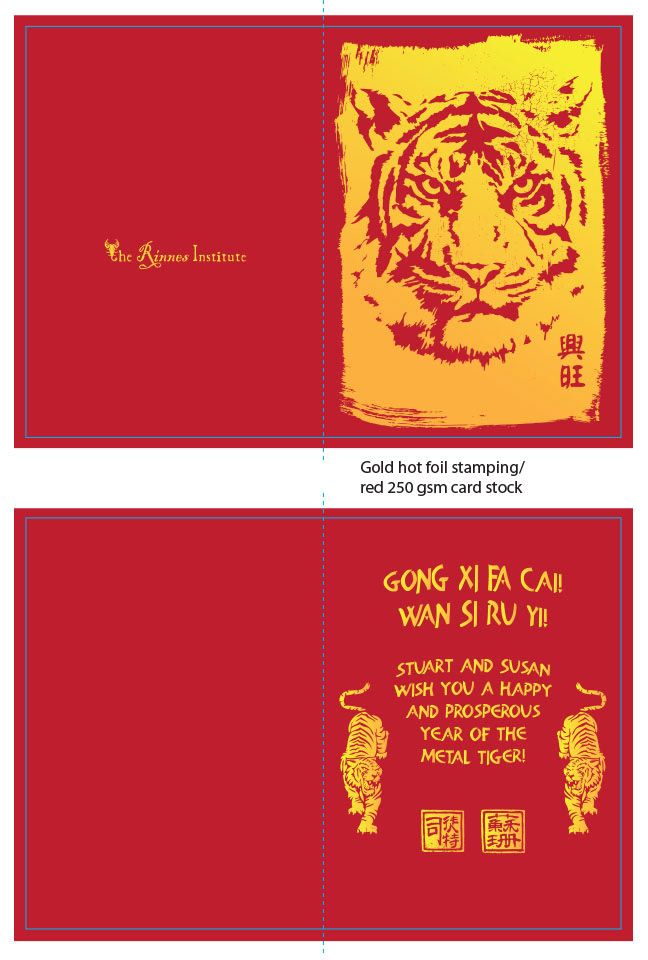 Printing in Singapore happens to be remarkably affordable. 
I created this design for the Chinese Year of the Tiger.