Chaise Lounge
I have been doing a series of tiny ceramic furniture. It started out with me making mini sofas so I could rest my eyeglasses on them at night. They evolved into aquarium statement pieces. In this process, I made the original out of Super Sculpey and poured these two from a complicated 6 part plaster mold.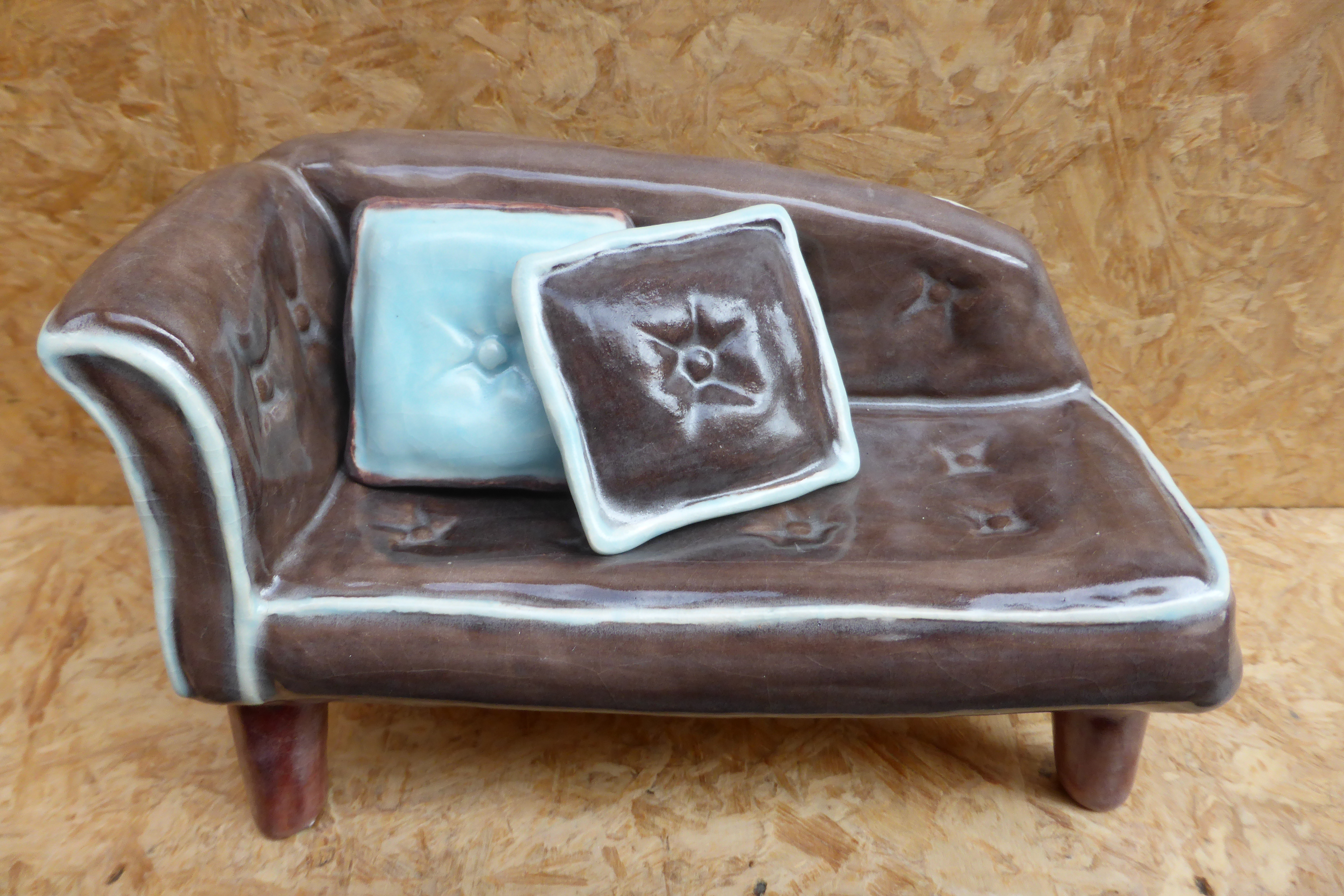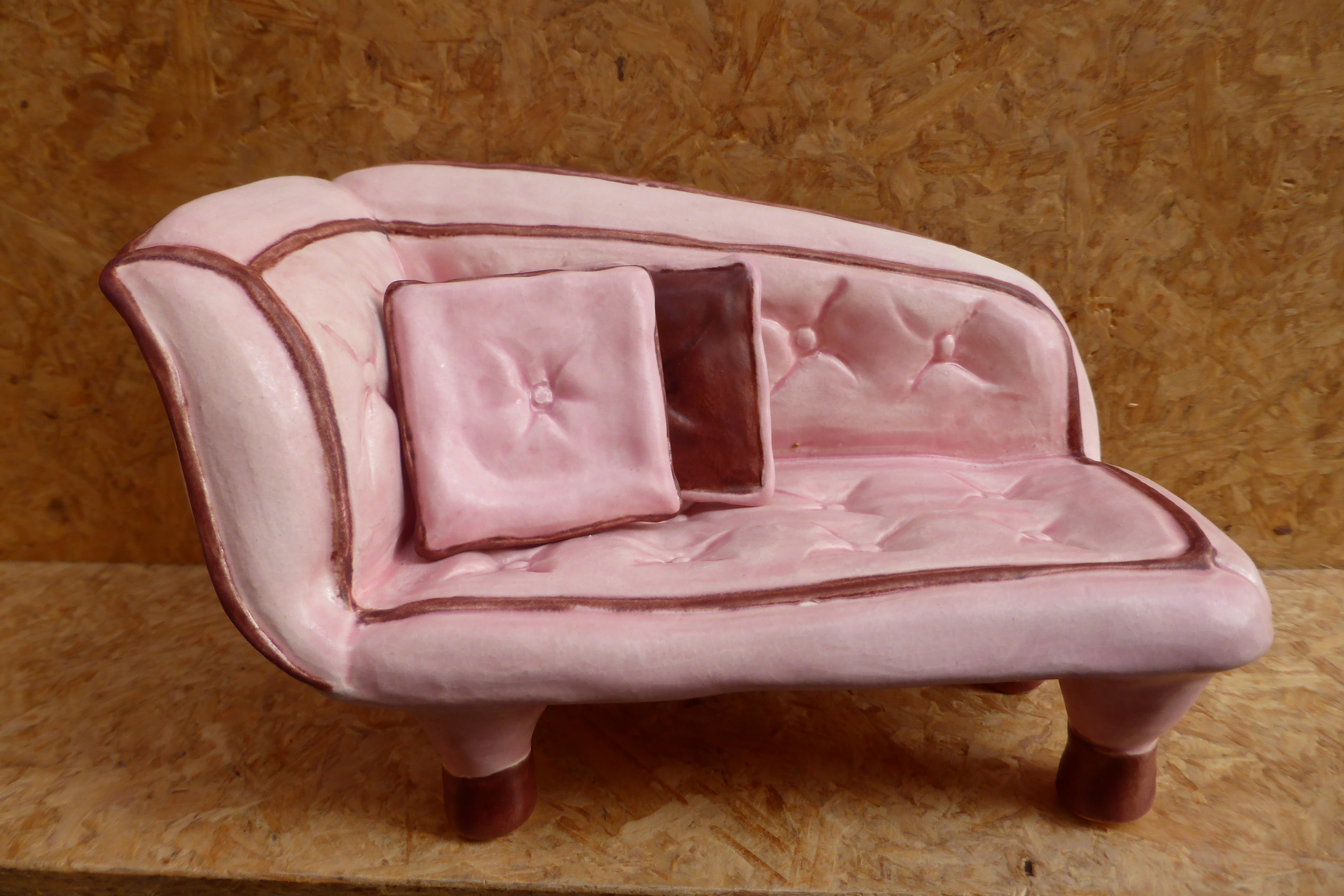 Susan Stack (b. 1975)
Chaise Lounge
2012
earthenware, glaze
approximate dimensions: 6.5" x 4" x 4"
collection of the artist